FONESTAR warranty
For us, it is essential to have a team that can offer the right solution at all times. Because sometimes problems can't be avoided. The important thing is how we deal with them.
We work to always manage to resolve incidents without the product having to pass through our workshop. Because we know that your time is very important and saving resources makes us all more competitive.
Our historical commitment to the after-sales guarantee through our own TCS, with personnel specialised in the diagnosis and repair of equipment, ensures that we provide a service based on:
We know that our team will always make sure to give you the most suitable and favourable solution on every occasion.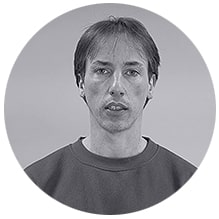 Sergio Rodríguez
TECHNICAL ASSISTANCE SERVICE
Somos tu socio tecnológico
Queremos solucionar todos tus retos y problemas.
Te ayudamos en todas las fases de tu proyecto. Desde la elección de la solución de megafonía hasta la puesta en marcha y su soporte. Además, si lo necesitas, te formamos y capacitamos gratuitamente en el funcionamiento de la tecnología IP/redes.
Te ofrecemos un servicio integral de apoyo en tus proyectos de megafonía.