We are here to support you
At Fonestar we are manufacturers and developers of public address, sound and microphone products and solutions. We are not installers; this work is carried out professionally by some of our customers.
In the project team, we provide solutions in those cases where our customers have very specific operational or technical needs that cannot be solved directly with our extensive product portfolio.
We collaborate in your projects from the very first moment in order to advise you in all of the phases. We provide solutions for your company to grow more and better through technological innovation, new product ranges and exclusive designs.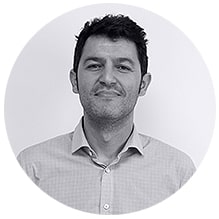 Álvaro Puente
PROJECT ENGINEER COORDINATOR
Somos tu socio tecnológico
Queremos solucionar todos tus retos y problemas.
Te ayudamos en todas las fases de tu proyecto. Desde la elección de la solución de megafonía hasta la puesta en marcha y su soporte. Además, si lo necesitas, te formamos y capacitamos gratuitamente en el funcionamiento de la tecnología IP/redes.
Te ofrecemos un servicio integral de apoyo en tus proyectos de megafonía.