We want to be a pillar of your growth. We want to improve for you.
We have a goal. To go beyond the concept of vendor. We want to be sales consultants. To go beyond the commercial relationship. To be specialists who provide a service oriented towards excellence and who solve your needs with trust and security.
This is how FONESTAR ACADEMY was created. A training plan with the goal of always being up to date and being able to solve all your technical problems. We believe that our experience combined with good training is the only way to improve.
A strong boost is what we are aiming for with our internal training plan. To differentiate ourselves in everything we do. Our desire is to be at your side whenever you need it. To accompany and advise you in every step. From the initial need for information to after-sales. And we will do this through:
To talk about your satisfaction as a customer is to talk about the quality of our service. And the best way to improve is to be well trained.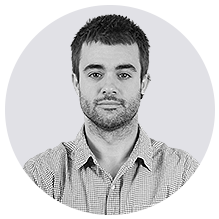 Marco Moñino
HEAD OF PRODUCT DEPARTMENT

We want to solve all your challenges and problems.
We assist you in all phases of your project. From the choice of the public address solution to commissioning and support. In addition, if you need it, we will train you free of charge in the operation of IP/network technology.
We offer you a comprehensive support service for your public address projects.