YOU are our priority. We are at your service.
We answer all your questions and we are at your side to solve the doubts that may commonly arise due to the technical complexity of communication technologies. Our response time to technical questions is 24/48 hours.
Our CS is a pillar that supports our network of agents. Like them, it is essential for us to have a team that can offer the right solution at all times.
In some cases, the queries we receive require laboratory tests, management or processing of documentation, or large projects and installations. Given the magnitude and complexity, we require greater dedication and exclusivity. For this we rely on our project, R&D&i, product or quality departments.
Thank you. We thank you from the bottom of our hearts the fidelity to remain by our side. Our high commitment to you makes us grow and sets our priorities straight.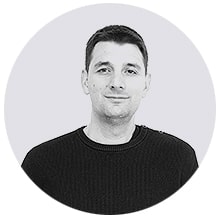 Iván Nieto
HEAD OF BUSINESS ADMINISTRATION
Somos tu socio tecnológico
Queremos solucionar todos tus retos y problemas.
Te ayudamos en todas las fases de tu proyecto. Desde la elección de la solución de megafonía hasta la puesta en marcha y su soporte. Además, si lo necesitas, te formamos y capacitamos gratuitamente en el funcionamiento de la tecnología IP/redes.
Te ofrecemos un servicio integral de apoyo en tus proyectos de megafonía.