Every day we do our best to offer you the best service and technical support. We want any incidents that may arise to be resolved as quickly as possible to avoid costly problems or delays. You will always find us at your side to solve all your doubts.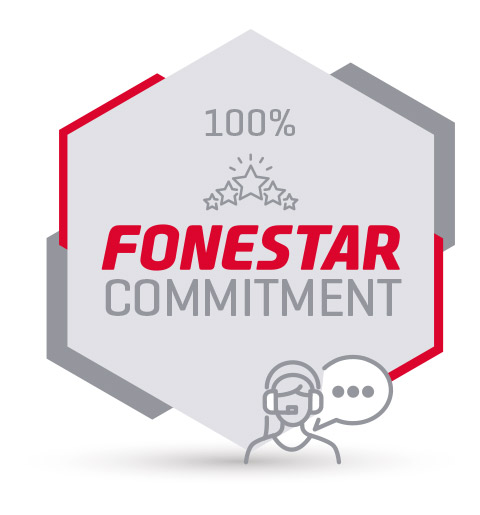 Our commitment is to help you when you need it most. To offer the right solution every time. To make everything simpler. Thus, our service proposal is based on solid pillars:
THE RIGHT SOLUTION
Fonestar Guarantee.
We have designed a ticket attention and follow-up model to make your experience more human, faster and more comfortable. Your incidents are ours.
TEAM OF EXPERTS
People like you, who solve all your problems.
We have a historical commitment to after-sales warranty through our own technical assistance service with specialised personnel in diagnostics and equipment repair.
FAST RESPONSE TIME
And always well informed.
Our service culture, designed to help you, allows us to be agile and quick to respond to all your requests. Because nobody likes to wait.
Do you have any questions or suggestions? Contact us now
From 8 a.m. to 4.30 p.m. (GMT+1)
If you need help after hours, leave a message and we will get back to you as soon as possible.
Somos tu socio tecnológico
Queremos solucionar todos tus retos y problemas.
Te ayudamos en todas las fases de tu proyecto. Desde la elección de la solución de megafonía hasta la puesta en marcha y su soporte. Además, si lo necesitas, te formamos y capacitamos gratuitamente en el funcionamiento de la tecnología IP/redes.
Te ofrecemos un servicio integral de apoyo en tus proyectos de megafonía.