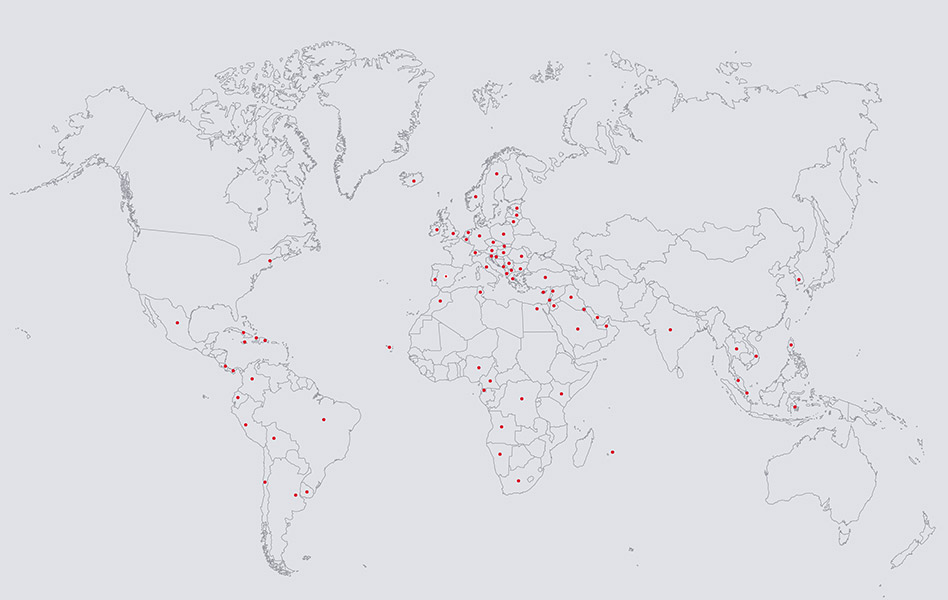 We are manufacturers and developers of public address, sound and microphone products and solutions.

Thanks to our customers, we are the reference in public address, sound and microphones for any type of installation in Spain and Portugal and for the last 10 years in more than 80 countries.
We are manufacturers and developers of products and solutions. We are not installers; this work is carried out professionally by some of our customers.
Our ambition is to be our customers' long-term partners, providing solutions to all their growth opportunities through technological innovation, new product ranges and exclusive designs.

Extensive experience since 1947

Installations all over the world

Integrated public address + intercom solution


14000 m² of warehouses with permanent stock

Excellent value for money

Prompt and thorough customer service


Maximum flexibility
We adapt the solution to your needs

Project team
At your disposal


Maximum commitment to our customers; fast response and immediate product availability.
Wide range of products to suit your needs.
Commercial and engineering team at your disposal for comprehensive advice.
Permanent focus on innovation and the creation of tailor-made solutions for our clients.
We create long-term value by building on honest, transparent and integral relationships.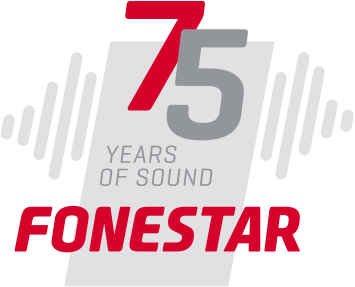 Every day we are present in the lives of millions of people around the world.
From Moscow to Buenos Aires, from Seoul to Rwanda, from Oslo to Santiago de Chile or from Madrid to New Delhi our lives run parallel.
We grow together.
We are the loudspeaker that calls your child at school, the background music in the hotel bar where you spent your last holiday, the bell to call the nurse you used at the hospital, the voice of last week's conference or this morning's supermarket offer.
We are Fonestar and we make the world sound better every day, in more human and liveable spaces.
Another way of understanding


We want to solve all your challenges and problems.
We assist you in all phases of your project. From the choice of the public address solution to commissioning and support. In addition, if you need it, we will train you free of charge in the operation of IP/network technology.
We offer you a comprehensive support service for your public address projects.