We are committed to you
FONESTAR's logistics concept focuses on simplicity and control. Simplicity in creating circuits and procedures that are easy to understand and adequate controls in the recording of inventory and the traceability of orders. Our long history combined with digitalisation and process optimisation make our department a "well-oiled machine".
In addition, due to continuous improvement in our processes, we contribute to the success of all of our customers through reliable and robust stock management. Our supply is produced just in time for it to be used.
Saving maintenance costs, eliminating the risk of obsolescence and accumulating goods that cannot be disposed of is part of FONESTAR's commitment policy. But it is not the only commitment.
"Just in time". From the moment you place an order, with agility and quickness in operations as well as great inventory control over the largest stock of products available on the market, we want to give you the best service guarantee.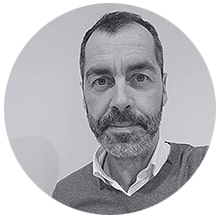 Rafa Mateo
LOGISTICS DIRECTOR
Somos tu socio tecnológico
Queremos solucionar todos tus retos y problemas.
Te ayudamos en todas las fases de tu proyecto. Desde la elección de la solución de megafonía hasta la puesta en marcha y su soporte. Además, si lo necesitas, te formamos y capacitamos gratuitamente en el funcionamiento de la tecnología IP/redes.
Te ofrecemos un servicio integral de apoyo en tus proyectos de megafonía.