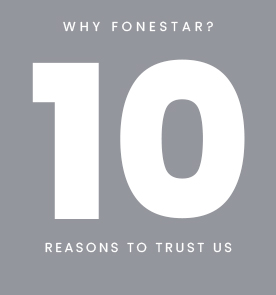 Every day we are present in the lives of millions of people around the world
Constantly improving and growing
1947
Production of the first valve radios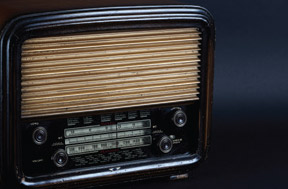 1951
Opening of SONORA in Santander:
Retail outlet
Workshop with technical service and manufacturing of radios and amplifiers.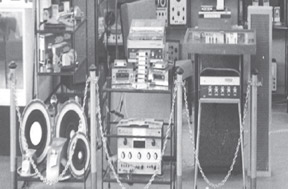 1955
Marketing of amplifiers, microphones, loudspeakers and measuring devices for sound and television imported from the USA.
x8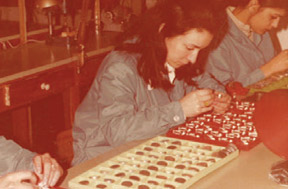 1960
Turntable needle manufacturing begins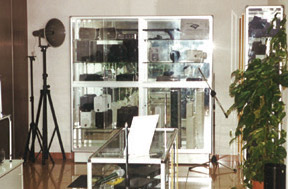 1962
Opening of the first branch in Madrid
x30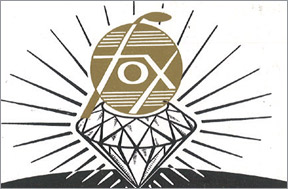 1965-70
The FOX needle brand is born and consolidates its position as the leading Spanish manufacturer and one of the 3 most important in Europe.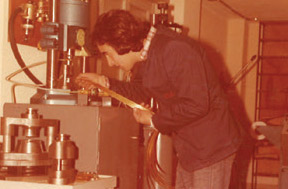 1970
Cassette manufacturing
x70
1980
Founder's first trip to China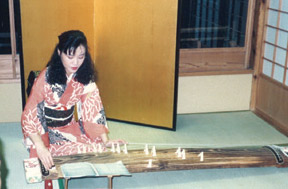 1975
The latest technology is imported from the United States, Taiwan and Japan.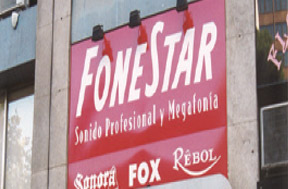 1985
Creation of the FONESTAR brand
x90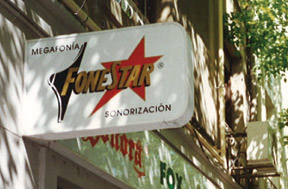 1980-90
Establishment of new offices in Barcelona, Valencia, La Coruña and Seville.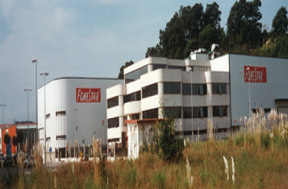 1998
Construction and move to FONESTAR's new premises at the current headquarters.
2005
The current FONESTAR SISTEMAS, S.A. is born as a company and the company and commercial brand are unified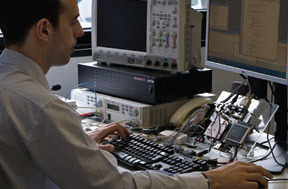 2008
Creation of our own R&D&I department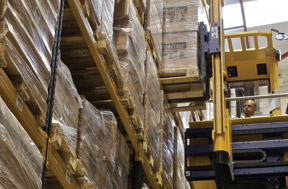 2009
Establishment in Portugal. Construction of a new 2,000 m2 warehouse with an advanced storage system (5,000 EU pallets). Total storage area: 14,000 m2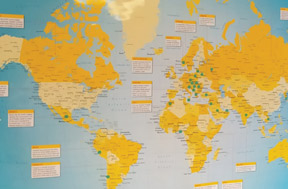 2010
The Export Department is born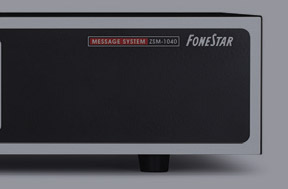 2012
We start the commercialisation of our first IP players. The Projects Department is born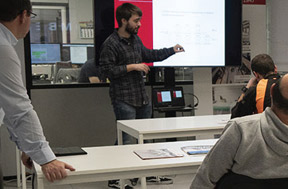 2013
Customer Training service starts with the launch of the AIP family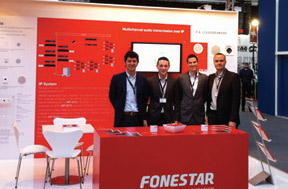 2014
FONESTAR is starting to be present on a regular basis at the most important trade fairs in the sector:
Prolight + Sound (Frankfurt)
Integrated Systems Europe - ISE (Amsterdam)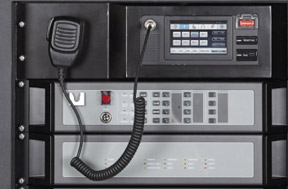 2015
Certification of our first device to EN 54 standard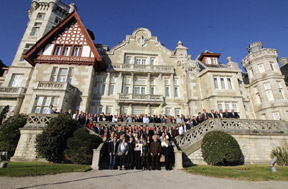 2017
Presence in more than 40 international markets and 70th anniversary celebration. Establishment in France with direct commercial presence
x105
2019
Introduction of the Nursing Patient Control System for the socio-health sector. Design is incorporated into the development of new products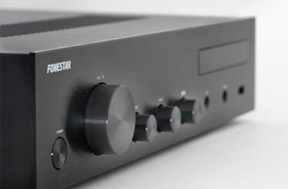 2020
Launch of new product range (amplifiers, loudspeakers and attenuators) with our own design: Designed by FONESTAR. Commercial presence in more than 60 countries
x110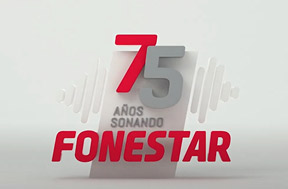 2022
75th anniversary celebration. Strong internationalisation: Latin America, Mexico, Italy, India, Middle East and Asia. Commercial presence in Mexico, Colombia and Asia.