At Fonestar we are constantly innovating and thinking of new ideas and projects for our customers.
That's why we are starting October with great enthusiasm and… with a new product: the INTERFON-V.
This is an intercom that facilitates communication through windows or partitions.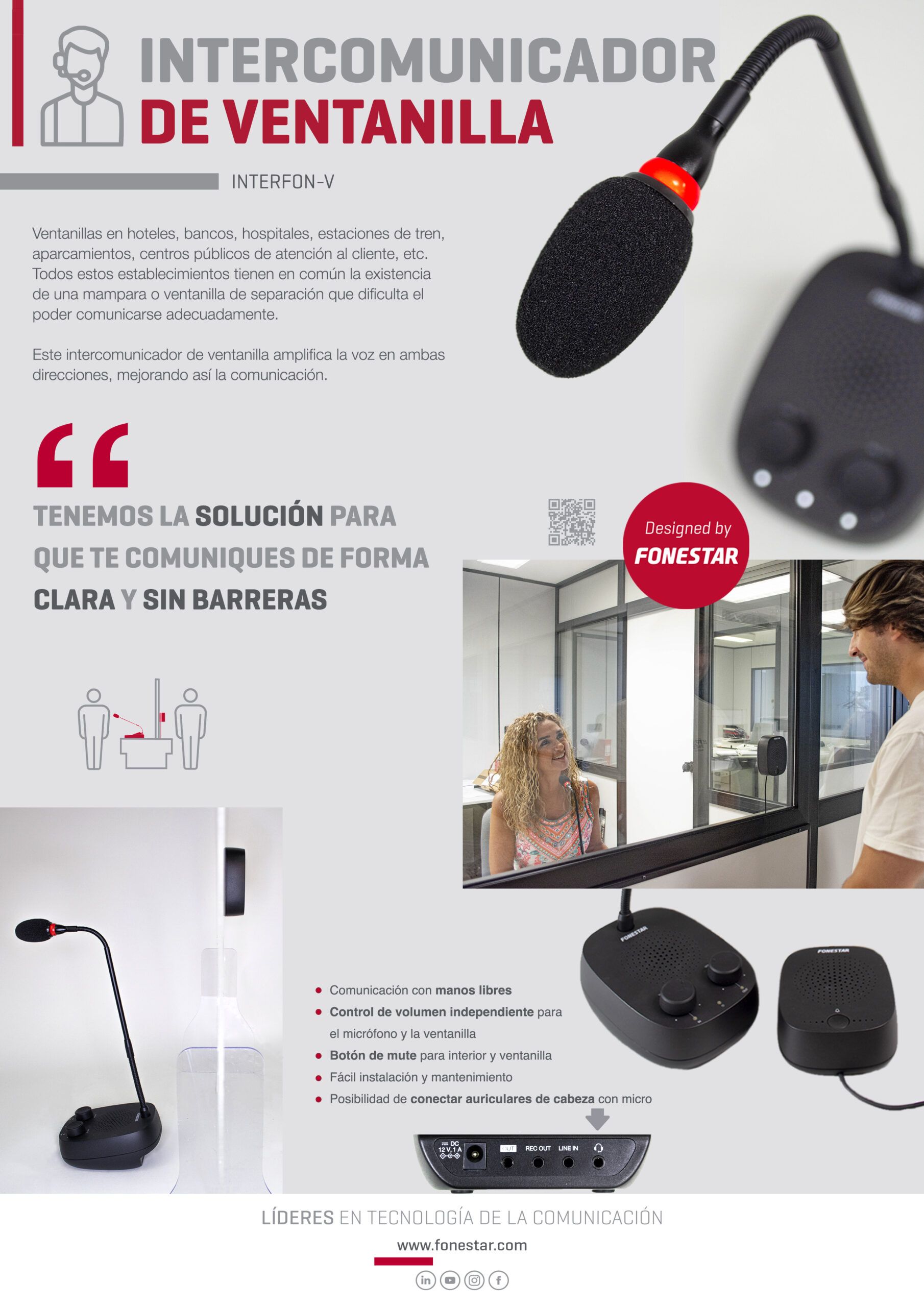 It is true that in recent years we have had to live with a mask and social distancing. This has meant that listening to each other through screens or glass has become commonplace.
But long before Covid-19 we already knew about this situation, and we tried not to leave our voice every time we had to go through this.
How many times have you had to shout through a glass window to be heard properly? Well, this is the main reason why the INTERFON-V should not be missing in your workplace. But it's clearly not the only one… Attention!
➡ Amplifies voice in both directions, improving communication and reducing the effort to communicate.
➡ ️Enables hands-free communication.
➡ ️It has independent volume control for the microphone and the window, to better adapt the operation to the users.
➡ ️Also has a mute button for interior and window.
➡ ️Easy installation and maintenance.
What more could you ask for?