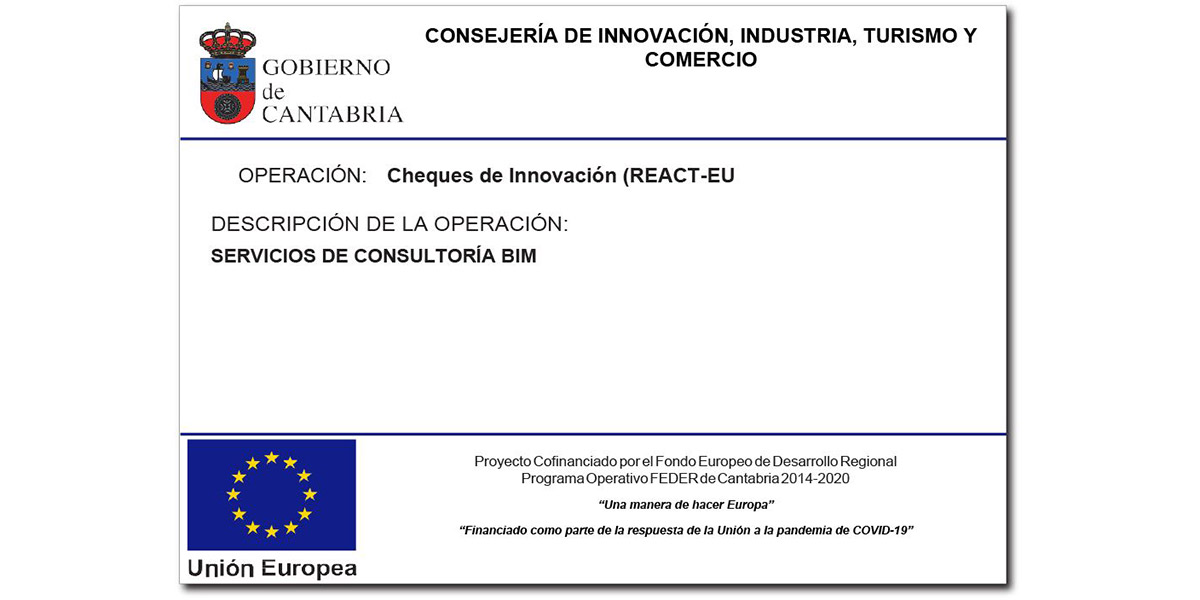 Our project "Creation of BIM content" is subsidised by the REACT-EU innovation cheques.
With the aim of creating a BIM library of products and favouring the prescription of our products, the Government of Cantabria has subsidised our project for the creation of BIM content through the REACT-EU innovation cheques.
A digital model of an environment will be developed where the main elements of our solutions can be placed and, in this digital environment, the ecosystem of the solution will be explained in order to favour the understanding of the installation and its prescription.