Training Ship Esmeralda
The training ship Esmeralda of the Chilean Navy. It is the sixth Chilean ship with this name, but is popularly known as "The White Lady". It is currently the third largest sailing ship in the world in terms of height and length.
It was built in Spain in 1946 as a sister ship to the Juan Sebastián de Elcano and used as part of the payment of the debt contracted by Spain with Chile.
Aboard this training ship, graduates of the Chilean Naval and Grumetes Schools experience the legacy of illustrious sailors and immerse themselves in traditions and experiences that allow them to truly know the sea.
For more information:
Implementation and commissioning of
a general order system and point-to-multipoint broadcasts.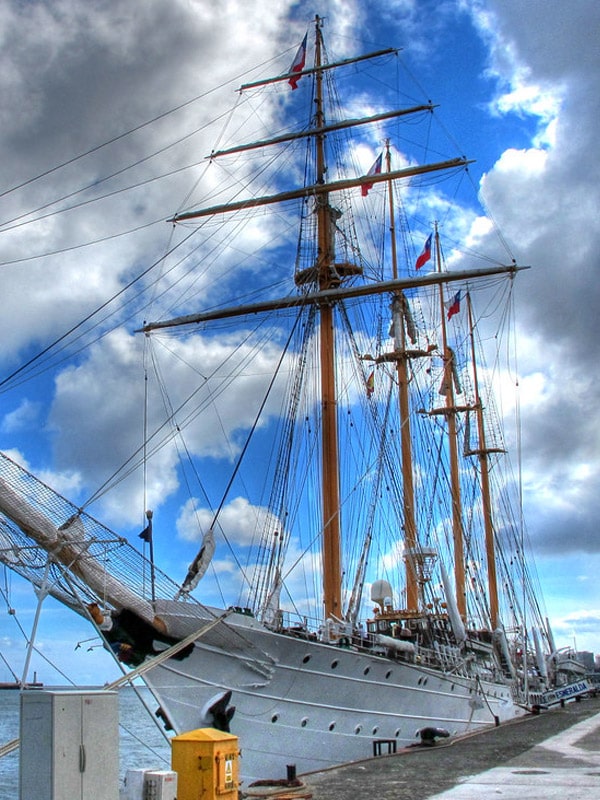 EN-54 system
This type of system avoids panic situations and achieves a quick and orderly evacuation of the installation.
Furthermore, it is not only used to issue evacuation warnings, but also to manage voice warnings by zones, piped music, playlists and programmed messages.
Our goal: to maintain optimum efficiency and operability of internal communications.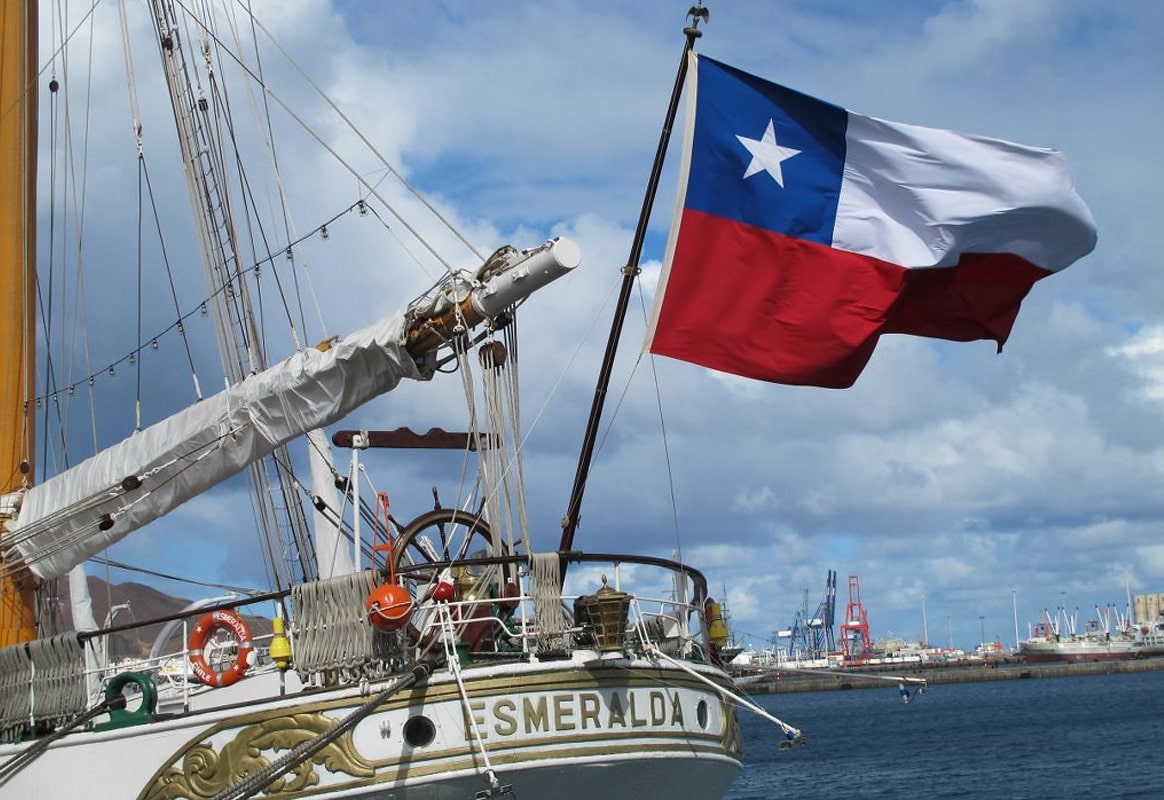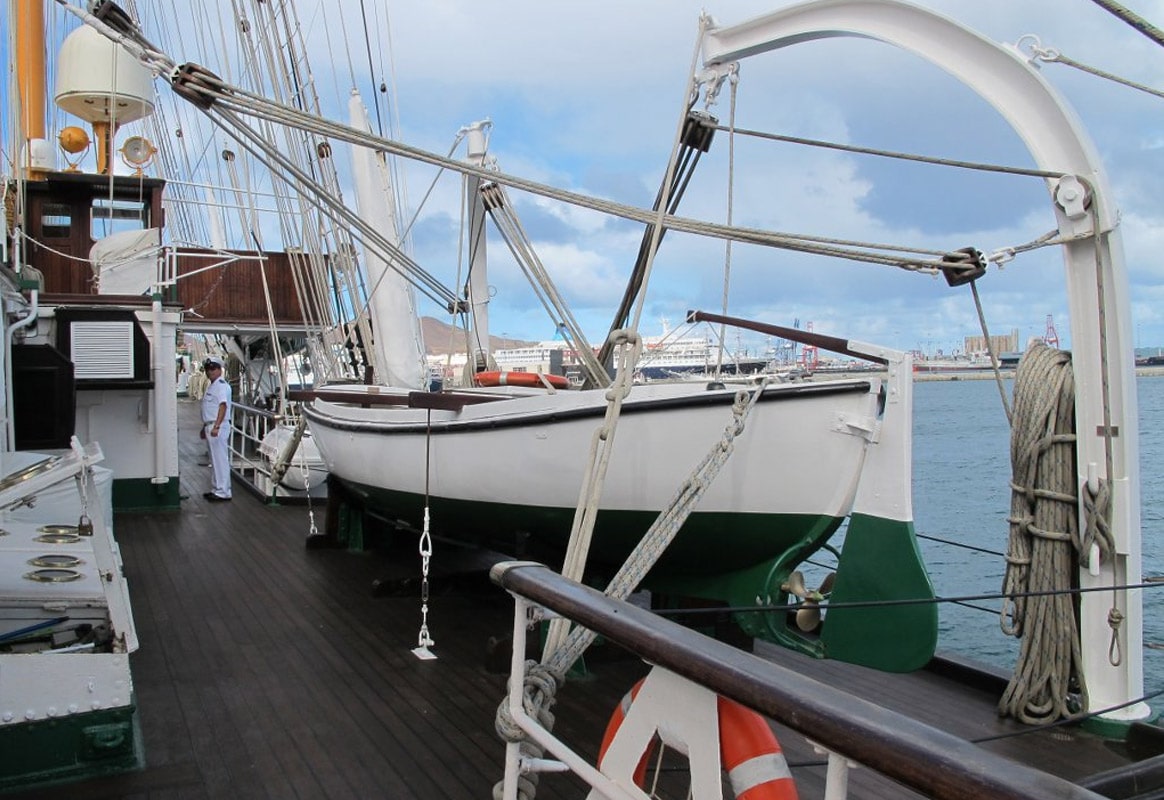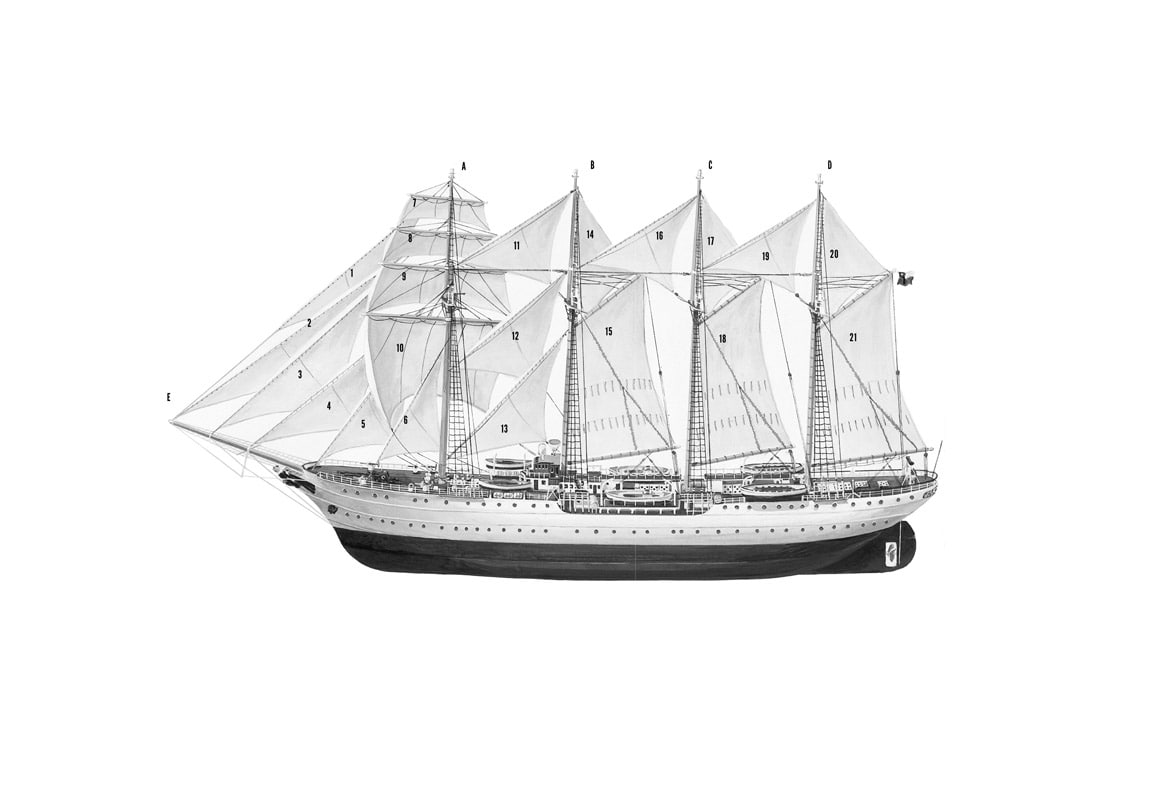 General order system
General loudspeaker that can be heard throughout the ship and audible alarm generator to signal emergencies.
Point-to-Point Broadcasting System
Loudspeaker system in specific departments of the ship with capability for each department to have its own PTT terminal. Operation as an intercom for inter-department broadcasts.
Modular equipment
The hardware structure follows the concept of modular equipment with replacement units. All equipment is adapted to 220V power supply and back-up power was implemented.
Backup power supply
A backup power supply was included for both versions to guarantee the operation of the system for at least 30 minutes in the event of a power failure, as required by the EN-54 standard.
Reliable and user-friendly
The equipment is able to withstand the harsh environmental conditions of the installation and its surroundings.
The system has input and output contact closures, which allow the automation of messages, interaction with other equipment (fire detection, intrusion systems, air conditioning, etc.) and the use of priority attenuators.