Cora Hotel & Spa Resort
With a total of 181 rooms, some with private pools, Cora Hotel is a home away from home. With a staff that will provide you with luxurious, yet unpretentious hospitality services, while you enjoy the quality of exceptional background music.
Be amazed by Chalkidiki's culinary roots at its two restaurants and four bars, where unique gastronomic experiences accompanied by high fidelity audio playback await you, or enjoy refreshing moments by the pool, relax completely in the sauna and immerse yourself in an immersive sound atmosphere thanks to the advanced capabilities of our AIP- audio over IP sound system.
For more information, please contact us:
Experience unforgettable moments!
immerse yourself in the magic of sound
AIP – Audio over IP
The ideal public address solution for hotels. With the integration of the AIP-Audio over IP sound system, hotels can offer an exceptional audio experience throughout their facilities. From the lobby to the guest rooms and common areas, AIP-based hotel public address systems deliver clear messages and high quality music, providing guests with a welcoming and immersive atmosphere.
Installation by our partner in Greece: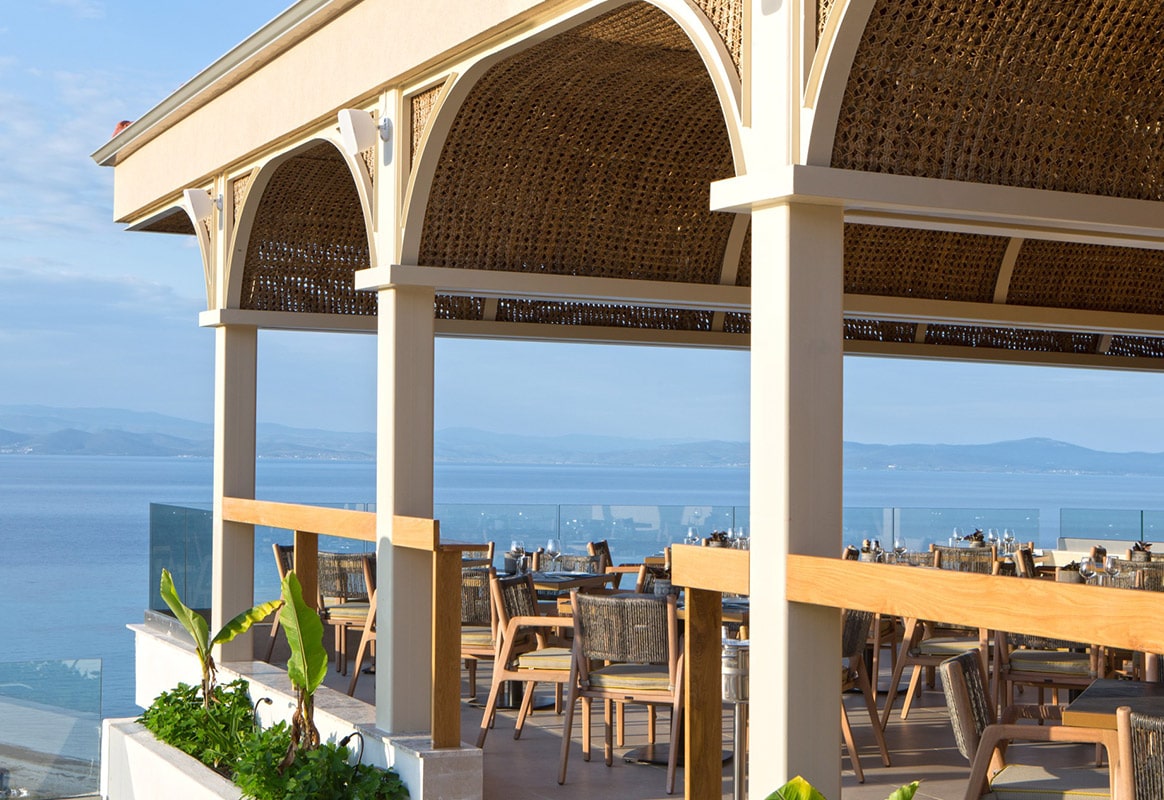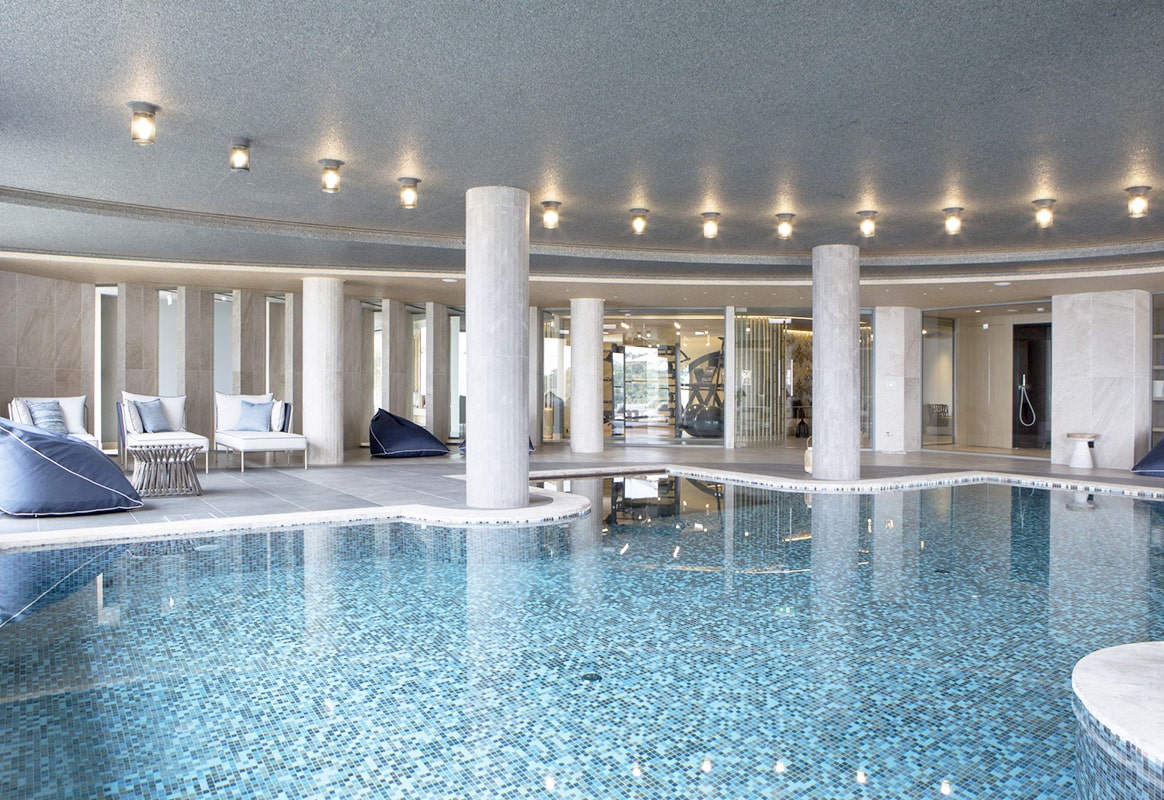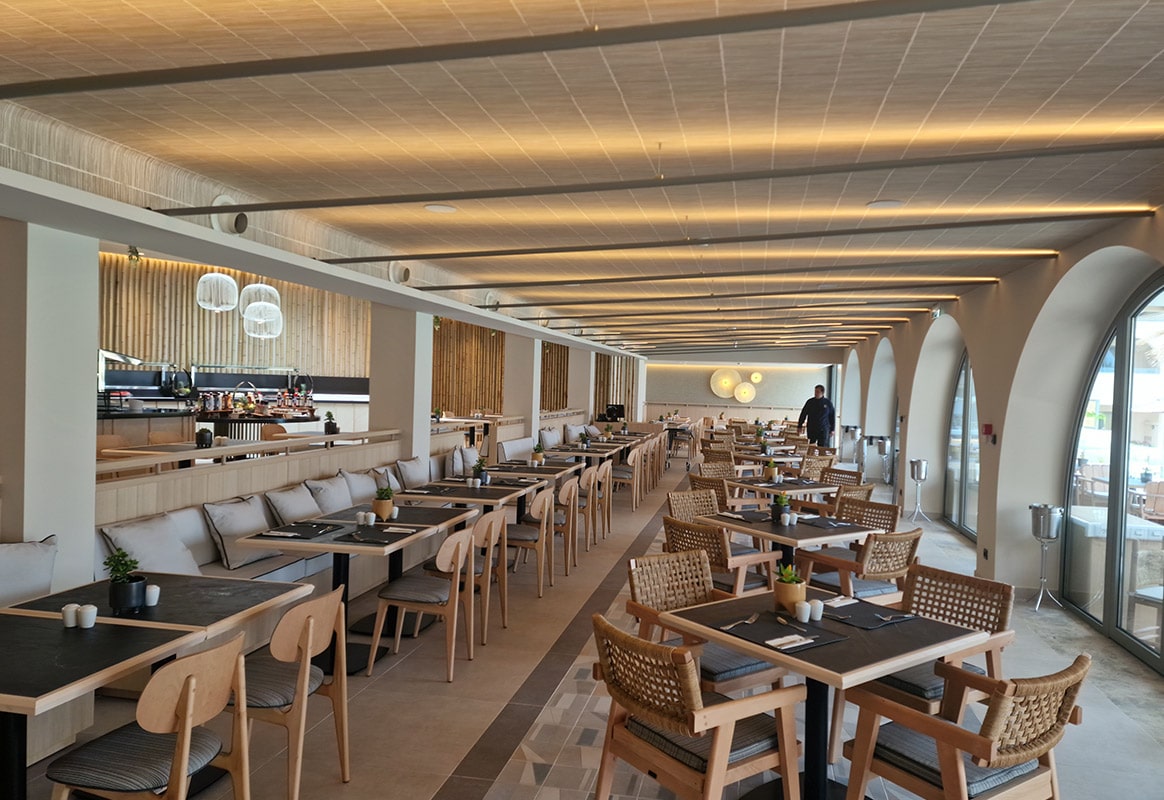 Flexibility in configuration
It allows the audio system to be easily adapted to different spaces and needs, such as reception areas, restaurants, outdoor terraces or common areas, ensuring optimal sound coverage in each location.
Elimination of cables
Using existing IP networks eliminates the need for traditional audio cables, which reduces costs and avoids complex installations, while avoiding messy and unaesthetic cables.
Integration with existing systems
It integrates with other existing systems in the hotel, such as the lighting control system or the automation system, to create a more complete and coordinated multimedia experience.
Music and message programming
It allows predefined music and messages to be programmed at different times of the day or for specific events, providing a customised listening experience for guests.
Centralised control
Centrally managed and controlled, making it easy to manage background music, volume adjustments and playlist scheduling from the central location.
With the implementation of an audio over IP system, the sound quality is exceptional and evenly distributed throughout the spaces, from the hall to the outdoor terraces. It also allows full control over the background music, creating a welcoming and relaxing atmosphere for all guests.