Casa de les Punxes
The Casa de les Punxes is a modernist building located in Barcelona, Spain. It was built between 1903 and 1905 and was designed by the architect Josep Puig i Cadafalch. The Casa de les Punxes is one of the most representative works of Catalan modernism and is one of the most prominent buildings in Barcelona's Eixample district.
It is characterised by its unique architectural style, with pointed towers and exuberant decoration that includes ceramic, metal and glass elements. Today, Casa de les Punxes is a coworking space that also offers tours and educational activities for the public.
For more information:
With a powerful and quality sound
pleasant, multi-purpose spaces in which to communicate with others.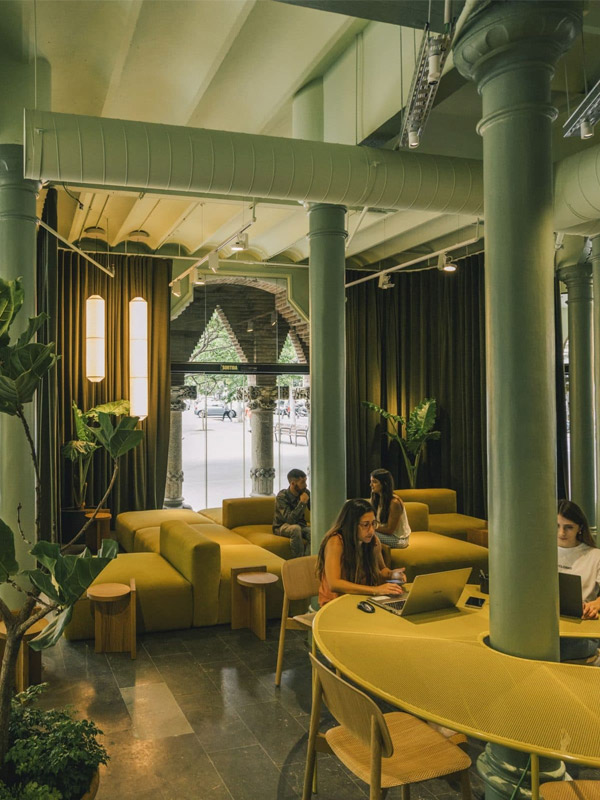 This spectacular building is one of the most emblematic in Barcelona, as well as being key to understanding the Catalan Modernisme movement. In 1975 it was declared a national historic monument, and is currently privately owned.
In the sound design of a coworking space such as La Casa de les Punxes, our aim was to improve the comfort and productivity of its clients. We create pleasant and welcoming spaces through a matrix acoustic design with independent ambiences.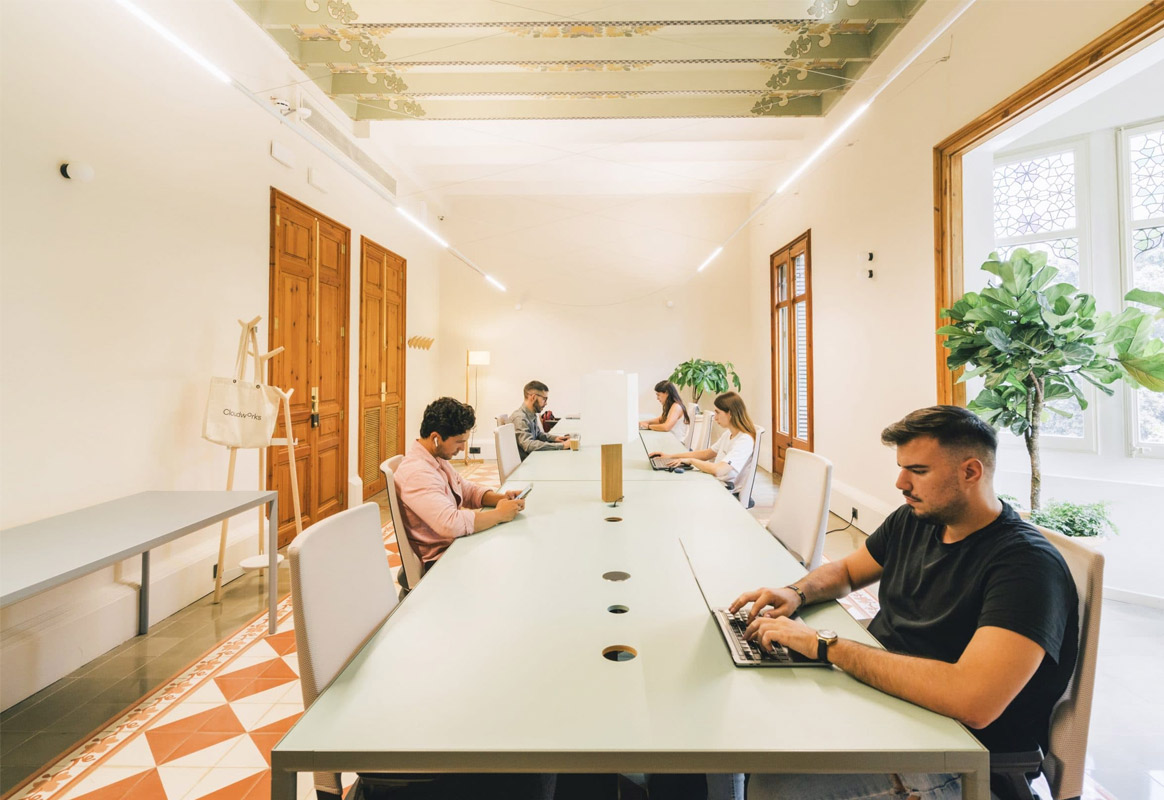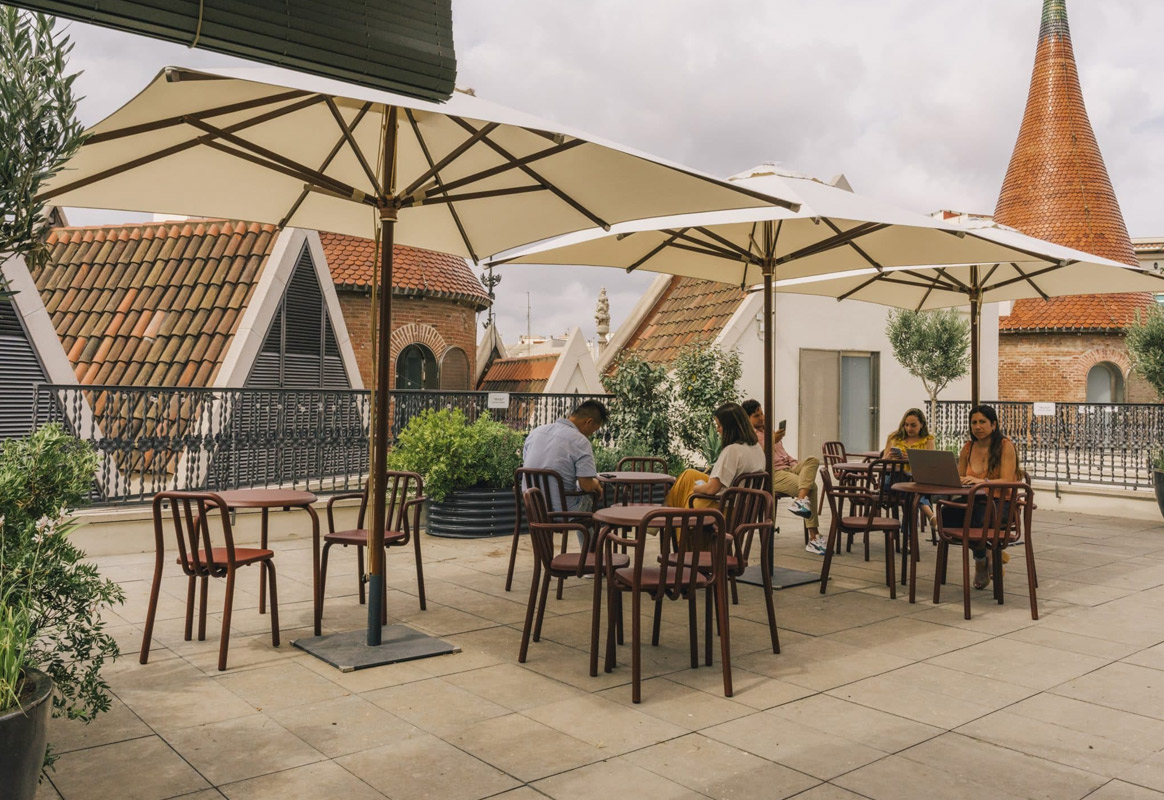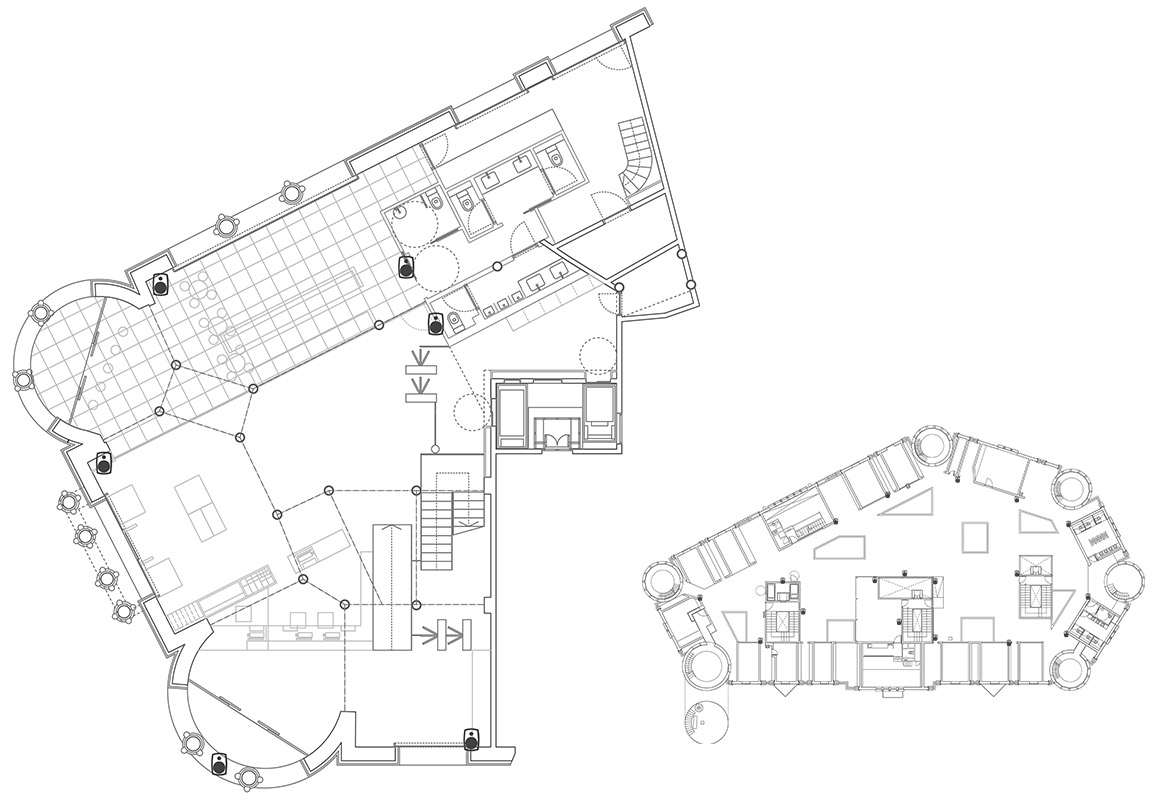 The location and size of the spaces
The large open spaces and high ceilings required a more powerful sound system to cover all areas and rooms.
A quality sound system that's easy to use
A large number of loudspeakers were available to cover all the existing space and their optimal configuration was sought.
Adjusting the sound to different needs
Through a mixing console, during events or presentations, the volume and tone of the sound system can be fully controlled.
Use of hand-held and clip-on microphone
Designed for in-venue events or presentations, allowing speakers to communicate clearly with the audience.
Adapted to the aesthetics of a landmark building
The entire cable network was concealed and all the devices "in sight" of the coworking users were perfectly integrated into the environment due to their versatile design.
A good sound system makes a difference to workers' comfort and productivity. And it is especially useful during meetings and presentations.